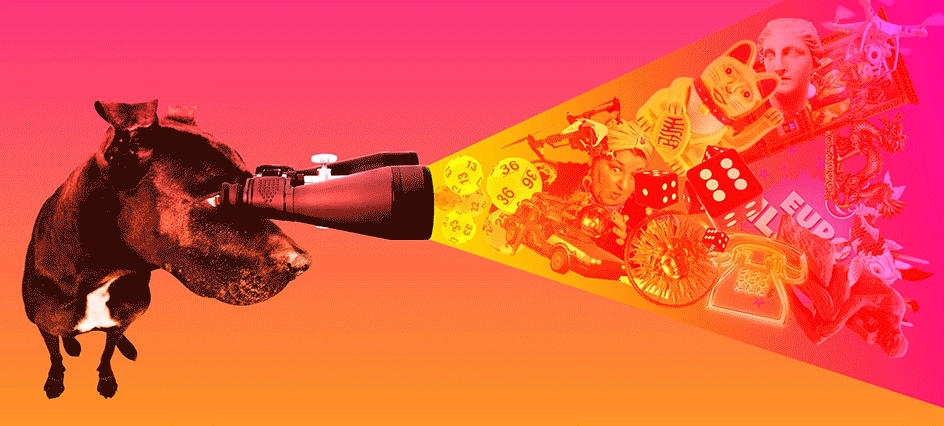 The team at Threesixty gaze in to the next 12 months and make their predictions for 2018….
Simon O'Dwyer, Managing Director:
My prediction for 2018 is that in an age of homogenous online engagement, real world person to person, technology augmented experiences will become way more valuable and desirable – from a b2b point of view we will see greater investment in shows and events. Digital support before, during and after the shows will enable companies to increase their return on investment, in turn driving greater investment in to the area, exciting times ahead.
Marypaula Kelly, Client Services Director:
The rise of the mega-agency
While there has never been more touchpoints and platforms on which audiences can be targeted, the standard agency model so far has remained largely unchanged  – siloed, specialist, and focused on the output. Also the big issue for clients is that they have to manage multiple agencies – brand, strategy, creative, digital agencies AND service providers in order to deliver on a truly integrated marketing plan.
Enter the rise of mega-agency such as Accenture Interactive, Deloitte Digital and PwC Digital with a combined strategy, creative and technology offer supported by the global strength and M&A budget of the heavy weights of the world of consulting. Our response? Threesixty is Ireland's only dedicated multi-disciplinary b2b agency – evolving, challenging and continually investing in our expertise to be a trusted guide for our clients.
Martin Leahy, Graphic Designer:
Augmented reality will develop further as a commercial tool – 2 good examples below
…and in design, I see a move away from minimalism, back to the heady days of maximalism. We will embrace bold colours and patterns again, our sense of adventure returning as our confidence in the economy grows.
Sean Brennan, Graphic Designer:
I think that after such huge behaviour scandals in 2017 with Harvey Weinstein etc.. 2018 will be the year that we progress towards fair and equal relationships between men and women in the workplace and everywhere else (I'd like to think so anyway!)
Leszek Barcikowski, Graphic Designer:
Quantum Computers are going to change everything
May Stokes, Account Manager, Digital:
2018 is going to see more transparency in everything, everywhere – meaning there is nowhere to hide for sub-par brands and practices. Businesses and brands are now 'glass boxes' – every part of your business is now visible to your target market/ audience/ customer. In 2018 it will be important for businesses to ensure they can tolerate this level of scrutiny.
2018 will also see the rise of voice search, with 1 out of 5 mobile searches now coming via voice. Voice search delivers a limited number of results, so SEO will continue to be crucial for brands to feature in this increasingly competitive space.
Audio will see a resurgence, with 'radio on-demand' the new 'TV on-demand'. Podcasts are undergoing a renaissance, with the average person now listening to 4 hours of audio each day. Smart Marketers will use them to create branded audio, for a fraction of the cost and hassle of creating video content.
The biggest innovations and disruptions will be in the finance and logistics sector, with blockchain and on-demand technology further shifting the power into the hands of the consumer.
Geoff Cowen, Graphic Designer:
2018 is going to be the Year of the Woman, with pay equality being a hot topic across the board. Gender pay gaps will further close, led by major corporations such as Salesforce, whose CEO Marc Benioff is firmly committed to diversity and equality, stating 'There is no finish line when it comes to equality'
– MARC BENIOFF
Mariusz Januszkiewicz, Digital Developer: 
Artificial Intelligence and Bots are going to become standard across websites, with pop up 'assistants' offering users help 24/7, 365 days a year. Consider tools like AWS Lex, a service that allows you to build intelligent chat bots which you can implement into your page. Site Speed will continue to rank highly in Google's search algorithm,  as will websites that are designed with a 'mobile first' approach.
James Kelly, Graphic Designer:
2018 – Innovations, breakthroughs and disruptions.
I think new technologies in 2018 will bring more change than we've seen in the past few years. Areas like bitcoin, blockchain, quantum computing, AI, augmented reality, advanced algorithims all coming into focus constantly. In recent years we've seen Airbnb and Uber altering how we travel, on-demand services changing how we consume tv, audio and media and more recently Bitcoin coming into focus in the currency market. This quote from Landor sums up the future nicely: "In the next few years, we will see more innovations, breakthroughs and disruptions than we have in the past 15."