In 1976 New York state commissioned agency Wells Rich Greene (WRG) to come up with a campaign that would attract tourists back to New York and raise the morale of New Yorkers facing a rabid crime wave and a city on the verge of financial and moral bankruptcy. WRG in turn approached Milton Glaser to give the campaign its visual hook. Glaser's solution – famously sketched on the back of an envelope in the back of a taxi – was a shorthand love letter to the city that he had grown up in, and has become one of the most iconic logos of all time. You cannot fail to notice it when you visit New York, it has been applied to every kind of merchandising imaginable and copied with varying degrees of success around the world. "People everywhere were anxious to say, 'I love something'," he once said. Glaser himself didn't receive payment for his work on the campaign as he thought that it would only last a few months. Poignantly the logo was updated after the 9/11 attacks with the addition of a scorch mark to the heart and the words "more than ever" adding his personal emotion to the shock and heartbreak felt around the world.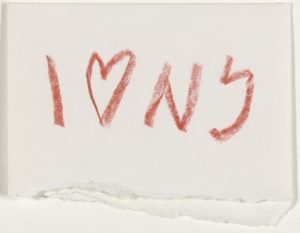 I Love New York initial sketch in red crayon now on display in MoMA

But I♥NY was not reflective of the main body of Glaser's work. Its graphic simplicity and clean lines bely the fact that he was a highly talented commercial artist, and draughtsman, who would draw every day of his life. He also had a profound knowledge of art history that manifested in the way he would repurpose visual ideas from the past and make them relevant to a contemporary audience.
A Native New Yorker
Born in the Bronx, New York, Milton Glaser was the son of Hungarian-Jewish immigrants who owned a dry-cleaning shop. He attended the Manhattan High School of Music and Art and studied design at the Cooper Union in New York, where he graduated in 1951. After winning a scholarship he spent two years in Italy at the Academy of Fine Arts in Bologna, where he was a student of painter Giorgio Morandi.
In 1954 Glaser along with fellow Cooper Union graduates Seymour Chwast, Reynold Ruffins and Edward Sorel founded Push Pin Studios. For the next decade their irreverent and colourful graphic artwork became symbolic of 60s counter culture and provided the perfect antidote to the stuffy all American mum, "realism" of the 1950s. They would ultimately influence later generations of artists and designers from the punk movement of the 70s to the Obama "Hope" campaign poster of 2008. Many of the works are now on permanent display in the Museum of Modern Art in New York City.
However Glaser's big break came in 1966 when Columbia records commissioned a poster to be packaged with Bob Dylan's Greatest Hits. His bold silhouette of Dylan's profile with his hair represented in colourful twisting strands epitomised the psychedelic era while drawing influence from a self-portrait by Marcel Duchamp. The poster soon became a compulsory feature on bedroom walls across America and beyond. Glaser received further commissions for artwork from the likes of Aretha Frankin, Mick Jagger, Mahalia Jackson and Jerry Garcia.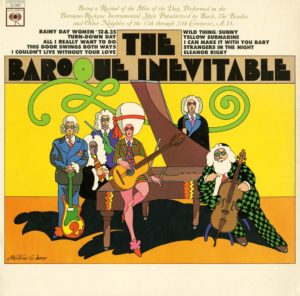 New York Magazine
In 1968, Glaser and editor Clay Felker started New York magazine from the ashes of the New York Herald Tribune. Glaser used his illustrative skills throughout each publication creating colourful effective images to highlight the issues of the day, he also contributed its most popular column on cheap New York eateries entitled "The Underground Gourmet". The magazine attracted the interest of newspapers around the globe and established Glaser as one of the world's foremost graphic designers. Glaser and Felker lost control of New York at the beginning of 1977, when Rupert Murdoch bought the company out from under them. He quit and returned to full time design work.
Brooklyn Brewery
In the mid 1980s he was approached by the founders of a new microbrewery based in Brooklyn looking for a logo design for their new enterprise called Brooklyn Eagle. As Glaser relates, he told them "Anheuser-Busch already has the eagle, you've got Brooklyn. That's enough!" As it was a start-up Glaser eschewed a fee, instead opting to take a stake in the company. Today Brooklyn Brewery is a global brand sold in 26 US states and 20 countries around the world.
In a career that spanned six decades Glaser excelled in so many roles, artist, designer, publisher, journalist, author and teacher, but always imbued his work with his own personal charm and playfulness while at the same time conscious of a responsibility to "do good work" in a profession that is not always free with the truth. He is the only graphic designer to receive the National Medal of Arts, bestowed by President Barack Obama in 2010. He was a titan of the graphic design industry whose work, wit and enthusiasm will continue to influence future generations of designers and of course he will be forever remembered as the creator of that logo.
WE♥MG