From today, we take our first tentative steps back towards normality. We're pretty excited about getting to enjoy the many pleasures Kilkenny has to offer; the simple things we've taken for granted for so long.
From May to September, Kilkenny is a busy festival and tourist city. This year has been different. Absent are the buses dropping American tourists at the Castle for their taster tour of Kilkenny. Gone also are the independent travellers who tend to stay a while and get a fuller picture. Outside the Threesixty Studio, The Parade has been devoid of much of the life, colour and vibrancy our visitors bring. Luckily this has been somewhat offset by the good folks at Cartoon Saloon and Lighthouse Studio buzzing around, and by local families taking the opportunity to get out and enjoy their home city.
Over the last few weeks we've been discussing the things we're most looking forward to doing here in Kilkenny once the country comes out of lockdown. In no particular order, here are five big themes that came up in our unofficial highlights reel for post lockdown Kilkenny.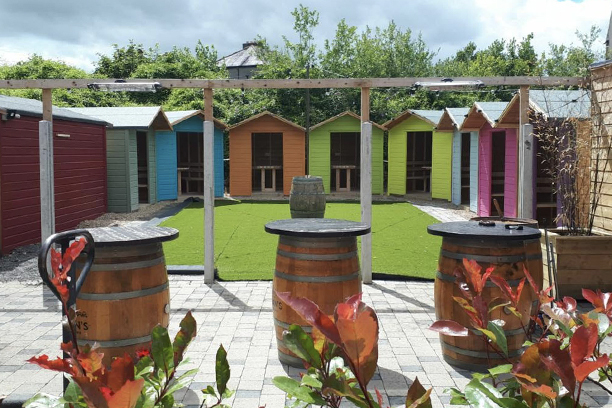 Enjoying social summer evenings in beer gardens
Two of our favourite pubs in Kilkenny have been busy readying themselves for re-opening. It helps that both have premises with large outdoor areas. Sullivan's Brewhouse and Billy Byrne's have created outdoor spaces that look really good, while meeting the conditions for a safe reopening. We're loving these garden huts in Sullivan's in particular. Both pubs have good food offerings, so we're sure that "having" a substantial meal won't be a burden!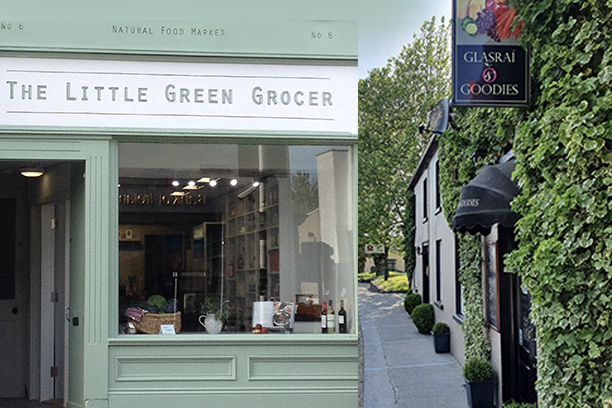 Buying good food from good people 
Little Green Grocer and Glasrai & Goodies are two of the finest artisan food shops in the region. Here in town, The Little Green Grocer has a broad range of products including food, homewares and wine, and has a sustainable focus – in 2018 we sourced our client eco-hampers here. Glasrai & Goodies in Gowran has a special place in our hearts as we spent 10 years working out of Gowran, and Derek and Siobhán were pretty much part of our extended team (the food division). Glasrai & Goodies have built a brilliant business and their deli food is always top notch! Alongside these shops, the Farmer's Market has returned on Thursdays to The Parade, with rumours of a plan to open on Saturdays as well. Our top tips: Olivia's Raw Food and Spelt Bakers.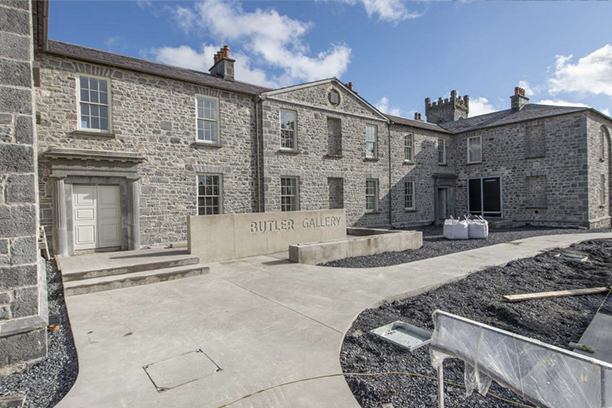 Being wowed at the new Butler Gallery 
For 30 years, the Butler Gallery has been one of Kilkenny's hidden gems. Secreted in the basement of Kilkenny Castle (where locals rarely venture), it had limited space to show off its amazing permanent collection of contemporary art (including Paul Mosse and Tony O'Malley paintings) and touring exhibitions. But change is afoot. Work on the all-new Butler Gallery in Evans Home is complete, and it looks set to open in August. It's right next door to Sullivan's Brewhouse above… a perfect combo!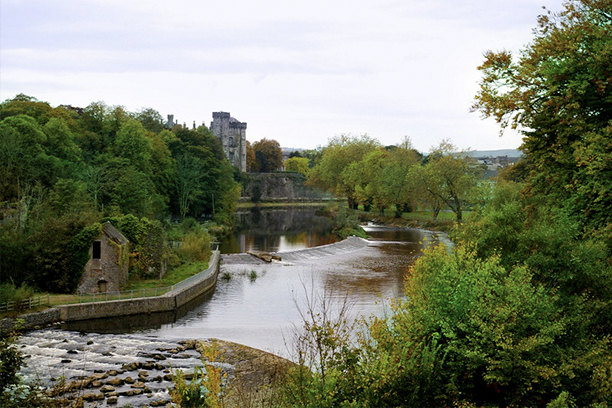 Discovering The Riviera Nore and Hidden Lakes of Castlecomer 
In the last 18 months, we've been enjoying two of Kilkenny's lesser-known amenities out in the county. To the south of the city lies The Riviera Nore (our trademark, thank you very much!), a series of secluded "beaches" along the river that are only accessible by foot. To access them, you need to take the Kilkenny – Bennetsbridge walking trail, and throw down your towel wherever takes your fancy.
In Castlecomer, 10 miles north of the city, is the Castlecomer Discovery Park with its high ropes, zipline and boat hire. It's built an excellent reputation as a great place to go with kids or groups. But, beyond these activities, further from the car park and shops, is an epic landscape of open cast mines reclaimed by nature, with a massive hidden lake and hills crisscrossed by trails. A great way to lose yourself for a few hours, it offers great camping potential (possibly not legal – so don't blame us).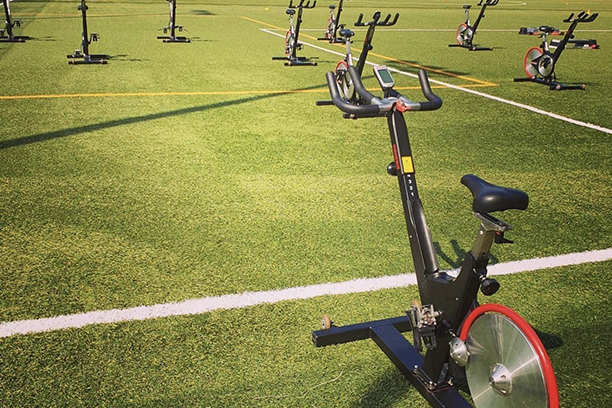 The Watershed's back and cinemas are on the way! 
In 2010 when we did the name creation and branding for The Watershed, little did we know what an intrinsic part of Kilkenny life it would become. Looking back, it was a visionary project for the local authority to deliver and has had an invaluable impact on participation in sport, particularly for town folk. The re-opening of The Watershed means that local sports groups can reconvene over the summer. In particular, it means Simon can get back to athletics coaching, Martin can restart his career in 5-a-side football, and Leszek can do some gym work to complement his consumption of protein drinks.
Phase Four promises more to come. And with it, the reopening of the cinema, where we are most looking forward to seeing Cartoon Saloon's new feature, Wolf Walkers, and Christopher Nolan's movie Tenet.
Currently at Threesixty we're working on the development of a new brand for Kilkenny. In 1997, we developed the first brand for Kilkenny – The Creative heart of Ireland. Now, we're looking forward to re-energising the brand and bringing its rich design and craft heritage back to the fore. In Kilkenny, creativity is in our DNA, and in recent years it has manifested itself in our film and animation industry, our many festivals and events, and the growth of our local food economy.