Design tools we love:
Procreate is my current favourite digital tool. It's a digital illustration app that has a really natural sketching experience on the iPad. A joy to use with a huge range of natural and expressive brushes, it's perfect for sketching quick ideas, more detailed illustrations, creating iconography or logo concepts. It links up with Google Drive and Dropbox very easily too, so exporting your work is instant. A great way to bring a handdrawn element to your work.
James Kelly, Lead Creative
I think Dropbox has revolutionised the way we work now. Now we can easily and seamlessly access, preview and collaborate on all of our work files wherever we are in the world, whether that be Tanzania, Switzerland, or the wilds of Tipperary on a snowy February morning!
Geoff Cowan, Graphic Designer 
My favourite digital tool is Myfonts, an online library of typefaces. What sets it apart from other libraries is it's 'What The Font' function. This allows you to upload an image of a typeface you don't recognise and the tool will do its best to find it for you, and if it cannot find it for you it will recommend others which are similar to what you need.
Martin Leahy, Graphic Designer
The first one I thought of is thenounproject.com. Ever since I've been told about it I use it almost every day, great for visualising an idea. For example, you could search a word that you have no idea how to visualise and what you get is the closest recognisable symbols that exist for the word you've searched – I use it in and out of work!
Seán Brennan, Graphic Designer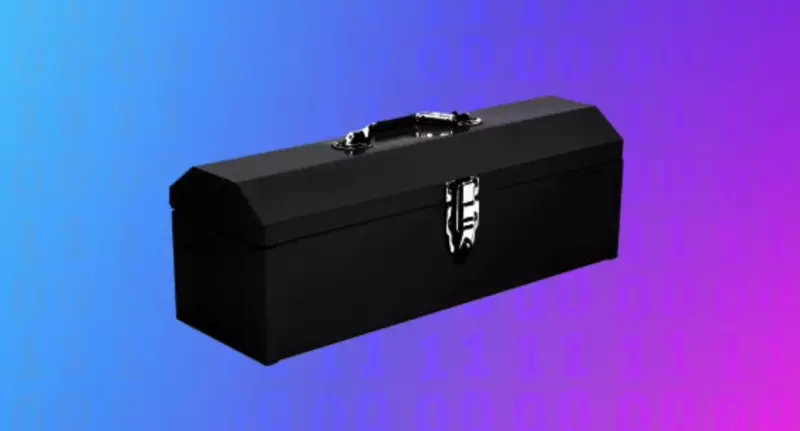 Web development tools we love:
Mariusz's list of cool web development tools include:
Git – Git is a distributed version control system designed to handle everything from small to very large projects with speed and efficiency.
Npm – N

pm 

is the package manager for JavaScript and the world's largest software registry. Discover packages of reusable code — and assemble them in powerful new ways.
Docker – Docker is used to 

run 

software packages called "containers". Containers are isolated from each other and bundle their own 

tools

, libraries and configuration files; they can communicate with each other through well-defined channels. All containers are run by a single operating system kernel and are thus more lightweight than virtual machines. Containers are created from "images" that specify their precise contents. Images are often created by combining and modifying standard images downloaded from public repositories
Mariusz Januszkiewicz, Digital Developer
Digital marketing tools we love:
I really like the flexibility and accessibility that the Google Suite gives me especially being able to access files in Slides and Sheets anywhere. Always-on and real time synchronicity makes my job a lot easier.
Dropbox is another favourite of mine for the same reasons.
Also I love wetransfer.com especially as I remember the days of having to send large files over ISDN!
Marypaula Kelly, Client Services Director
Buffer is my favourite social media scheduling tool, and I've tried them all! They have a great chrome extension which makes it super easy to add content to your social media feeds straight from your browser. It has a beautiful interface which makes working on it a pleasure (I'm looking at you Hootsuite!) and it gives great insights on your most successful posts – which helps you up your game week by week.
Feedly is a great tool which helps collate all your news and blog feeds into one place – I follow lots of different blogs and news sites; from digital marketing, tech, social media, branding through to user experience and SEO – and Feedly helps me to access all the newest content from these sites, from one page. I couldn't be without it!
Albacross is a lead generation tool that we're trialing here at Threesixty at the moment, and so far so good! It identifies companies that visit your website, through the IP address, so it's invaluable for our B2B clients. It's GDPR compliant too, which helps! We have looked at other lead generation tools such as CANDDi and Lead Forensics, and these look great too – but they're a little pricey! Albacross is a great tool that takes no time to set up, and provides great leads on who is browsing your site.
Buzzsumo is a wonder tool – it identifies what content and online influencers perform best for a particular topic. For example, if you enter 'B2B Marketing' into Buzzsumo, it will tell you what content is being most shared on this topic, and which person/site is the most influential on this topic. It's a great way to identify potential content partners in your area, and helps identify the hot topics in that area right now – great for blog post ideas!
May Stokes, Account Manager Digital 
My favourite digital tool is Google Alerts, I know it is kind of old school at this stage, but when managing multiple brand accounts it enables me to keep up to speed on news and updates on our clients' businesses as well as keeping on a finger on the pulse of trends in the brand and communications space.
Simon O'Dwyer, Managing Director

Other digital tools we love:
Wunderlist With lots of projects running across different clients, this app helps me keep on top of everything, to make sure nothing slips through the cracks! I love how it works across all my devices, and you can set reminders and share lists with your team.
Google Flights is a Skyscanner killer! If you haven't checked it out recently, give it a spin, it's brilliant!
May Stokes, Account Manager Digital 
I love  Duolingo – learning languages gamification! Very entertaining and easy way to learn new languages. I use it almost every day when I have free few minutes.
Leszek Barcikowski, Graphic Designer