Geoff Cowan, Graphic Designer 
Zoom and Microsoft Teams have been indispensable to us during lockdown. As we all get used to working from home, sharing our new workspaces with our family and pets whilst they get on with their day, can create a lot of background noise. To avoid disruption to other attendees while on a conference call it is good practice to mute yourself unless you actually need to speak.
Geoff's Top Tip: If you need to speak, then a quick way to jump back in is to hold down the space bar on your keyboard and temporarily unmute yourself.
Cloud storage and in particular Dropbox has really come to the fore since we started working from home. Without it work would have been largely impossible for us. We use the desktop app which places aliases of all your files on your computer, (handy when you have limited storage space and thousands of files to deal with) when you need to work on a file, simply right click to sync them with your device. Dropbox automatically returns files to the cloud when you haven't used them for a while to save storage space on your device.
Geoff's Top Tip: You can send links to files by right clicking and copying the Dropbox link to share via email, or send files directly using transfer.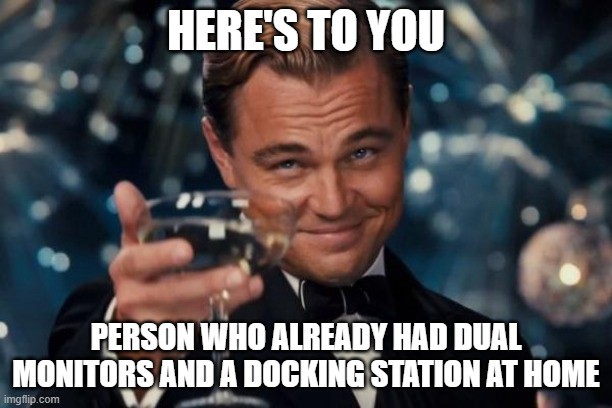 ——————————————————————
Martin Leahy, Graphic Designer 
Hello, it's me…
If you are starting a project for a new client or working with a new team member, it will help to have an introductory video call. This will help to build trust between parties. Ask questions that will inform you of any preferences or quirks they might have when it comes to progressing a project. This initial step can also be an opportunity to learn about the best times and methods to contact each other.
In the loop
It is always good to arrange scheduled catch up calls and set project targets. But when working in isolation it can be easy to get carried away in a process and before you know it you have gone a little off track. Always keep clients and team members in the know. This does not have to mean requesting a meeting every time a decision has to be made, sometimes a quick email or even a screengrab sent by instant message outlining an issue can be enough.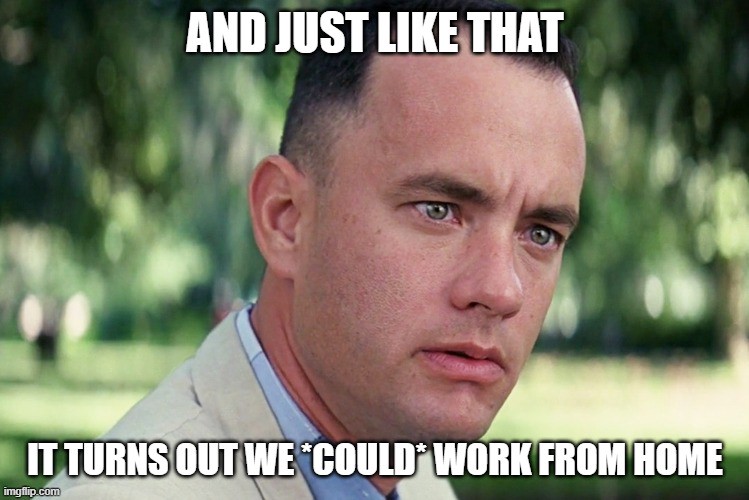 ——————————————————————
Mary Rookard, Office Manager
Create entertaining content in newsletters and through social media communications – not all people want to be constantly reminded of the current situation we are in, so giving clients a light hearted view on positivity is a good way of distracting from the real situation – you will be remembered for creating some fun during difficult times.
Facilitate part payment options for clients – many companies face cash flow issues during this uncertain economic climate, so it's reassuring for our clients to know we are empathetic with their situation and allow flexibility with outstanding debts.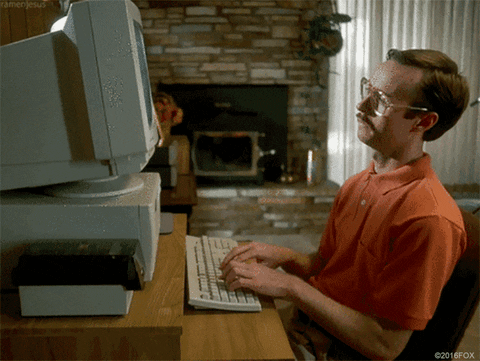 ——————————————————————
Simon O'Dwyer, Managing Director
For smaller team meetings (less than 10) do not enforce a Mute function, it destroys flow. Better to ensure that everyone has a good quality headset.  

Don't just talk. Collaborate. Invest in high-quality collaborative platforms,  we use MIRO virtual whiteboard to allow team members to work together on a call – rather than funnelling everything through a call leader.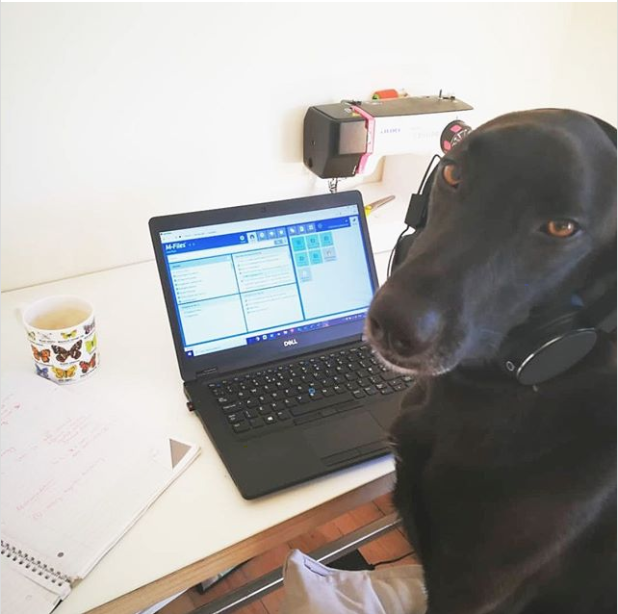 ——————————————————————
Marypaula Kelly, Client Services Director
Create a designated work area and ensure your environment is right. This should be your area for WORK only. If I was in the office I wouldn't host a client meeting in the kitchen or write a presentation in the toilet! It's important to make an area that is yours and suitable for the working day. A designated work area or desk helps with the physical separation of work and home life also. 

Stick to your regular routine as much as possible. Get up, get dressed, log on, take regular breaks, have lunch (away from your workspace if possible), chat to your colleagues using Google Chat or Whatsapp, make lists and don't forget to log off when the day is done!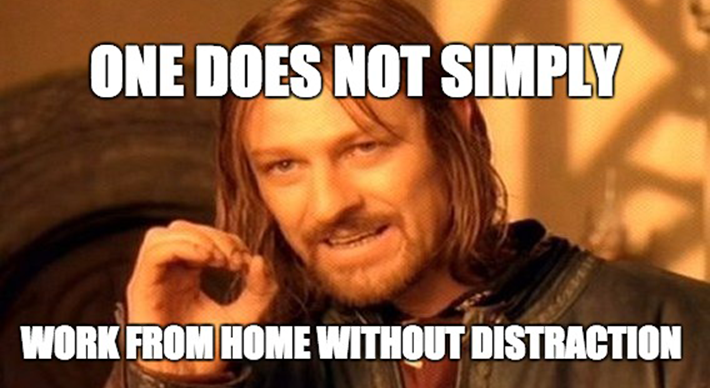 ——————————————————————
Leszek Barcikowski, Designer
Communicate frequently: When working remotely, let other co-workers know what you have going on. Communicate frequently your current project, your schedule and availability. Estimate time needed to help others get a sense of progress. This will improve your work flow and will improve the sense of cooperation and teamwork.
Repeat it back: In my experience from working remotely, I've noticed that interpreting, summarising and repeating the request back to the client or manager is the most reliable way to build mutual understanding. Repeating back something that was just said may sound silly at first, but avoiding miscommunications will effectively save you time.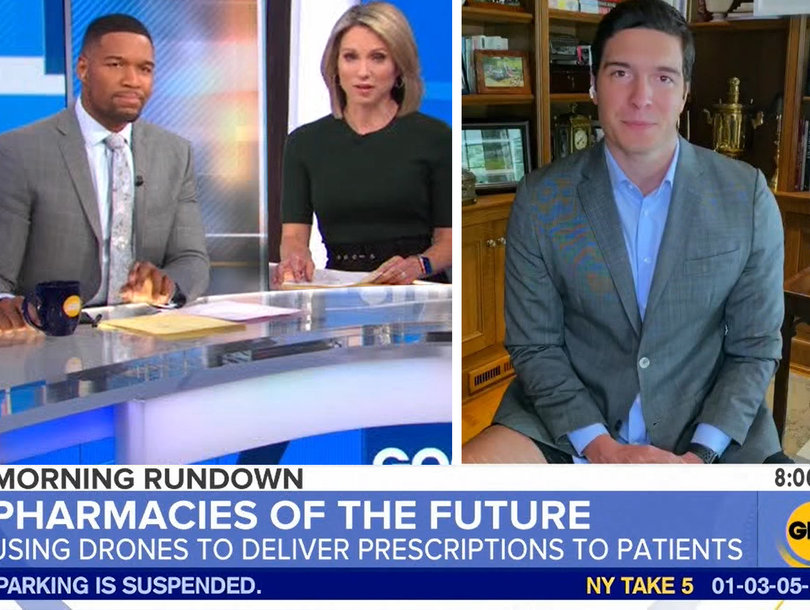 ——————————————————————
Mariusz Januszkiewicz, Web Developer
Plan your work: In the morning I plan my work schedule and divide into smaller bits. It's motivating and keeps you on target. To keep on track I use Google Keep.
I like to be notified ASAP if something is happening on any of the websites I've developed. To avoid missing important emails or messages I use my smartwatch to receive notifications, it's more convenient rather than the phone or browser because I wear my watch all the time.