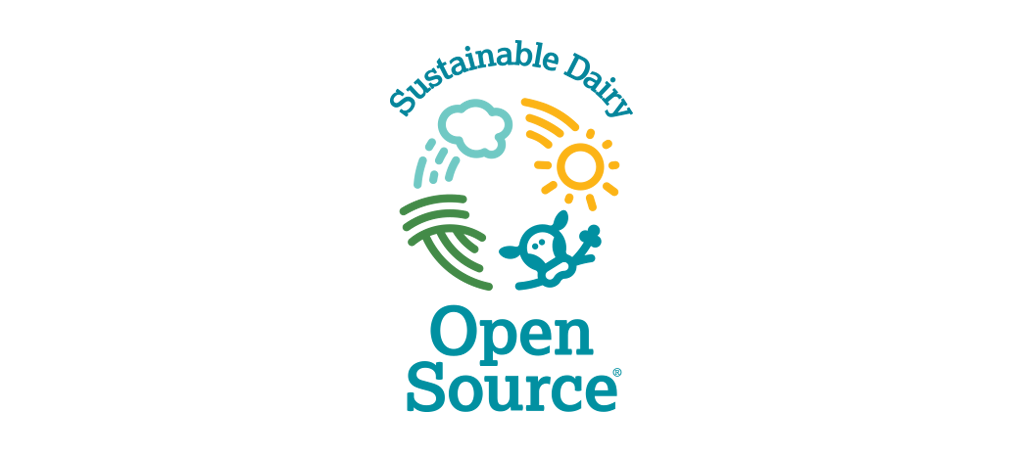 Designing a blueprint for sustainable dairy production – Open Source® Dairy
The Client
Glanbia Ingredients Ireland is Ireland's leading dairy company, annually processing over 2 billion litres of milk into a range of ingredients for export to more than 60 countries. Its products include milk powders, butter, cheese, whey protein, milk protein and casein. Its customers include many of the large global food and infant formula manufacturers as well as more regionally focused players across Europe, Middle East, Africa and Asia. Glanbia Ingredients Ireland is a 40:60 joint venture between Glanbia plc and Glanbia Co-operative Society Limited.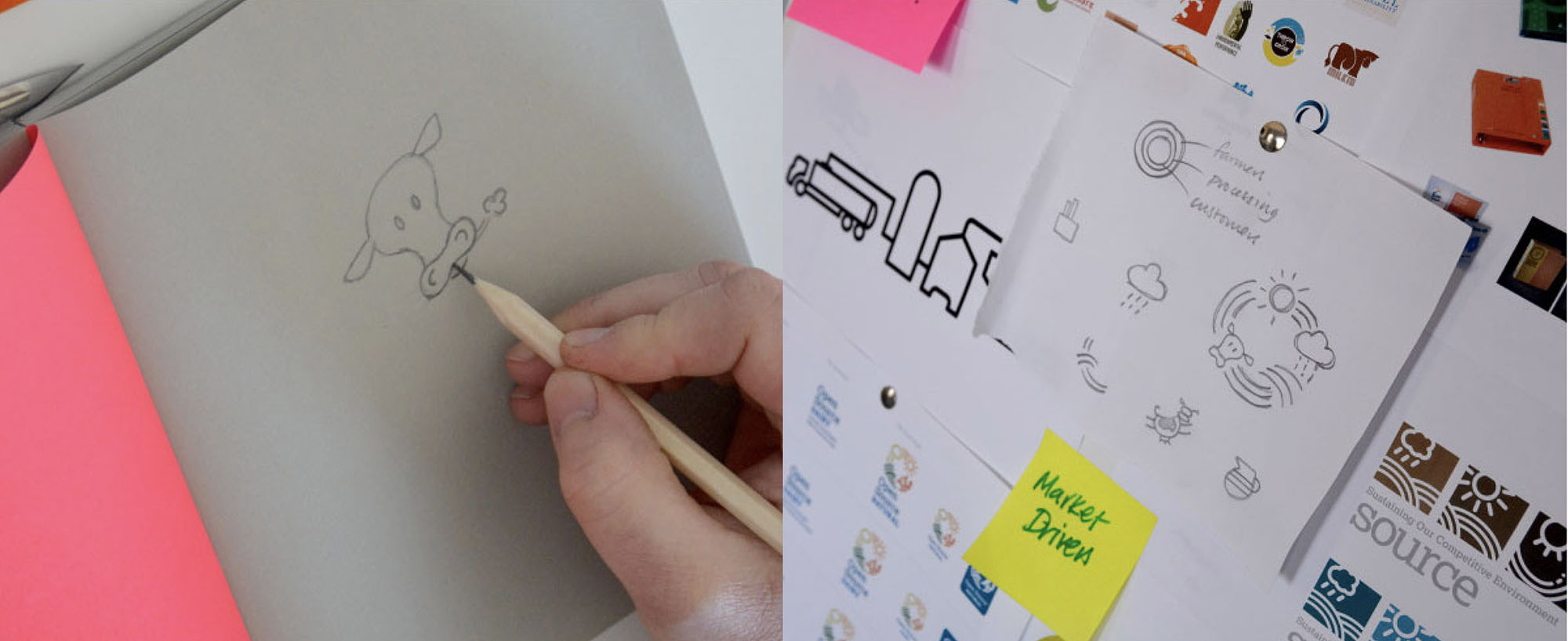 The Project Challenge
Glanbia Ingredients Ireland asked Threesixty to create a brand identity system for its sustainable dairy programme – Ireland's first. A brand strong enough to bring together farmers, processors, customers and consumers to share the value of sustainable dairy – and flexible enough to stretch from an on-farm quality assurance standard to a trust mark used on-pack.
The Strategy
Build sustainability throughout the supply chain
The project brief was to create a brand for the new sustainabilty programme; this would include a new name, visual identity systems and documentation, high level messaging and launch applications. Working through a series of cross-functional internal workshops and interviews alongside deep external research we defined a brand platform with a unique premis at its heart. What if – instead of trying to own the sustainability programme like a piece of IP – the programme was designed to be shared for others to take and build upon? Open Source® Dairy was born. The name came from crashing the established idea of "Open Source" sharing from the world of software development into the concept of supply chain traceability and visibility.
Our objective – to establish an internationally recognised sustainability standard that leverages Ireland's natural and green brand in global dairy markets.
Open Source® Dairy is a blueprint for quality dairy production designed to sustainably realise the value of Ireland's low-cost, rain nourished, grass fed milk production system in order to meet increasing global demand for clean, safe, high quality dairy ingredients.
Sustainability, both on farm and at processor level, is a key growth platform for GII, which in turn, will underpin our joint success into the future.
Jim Bergin, CEO, Glanbia Ingredients Ireland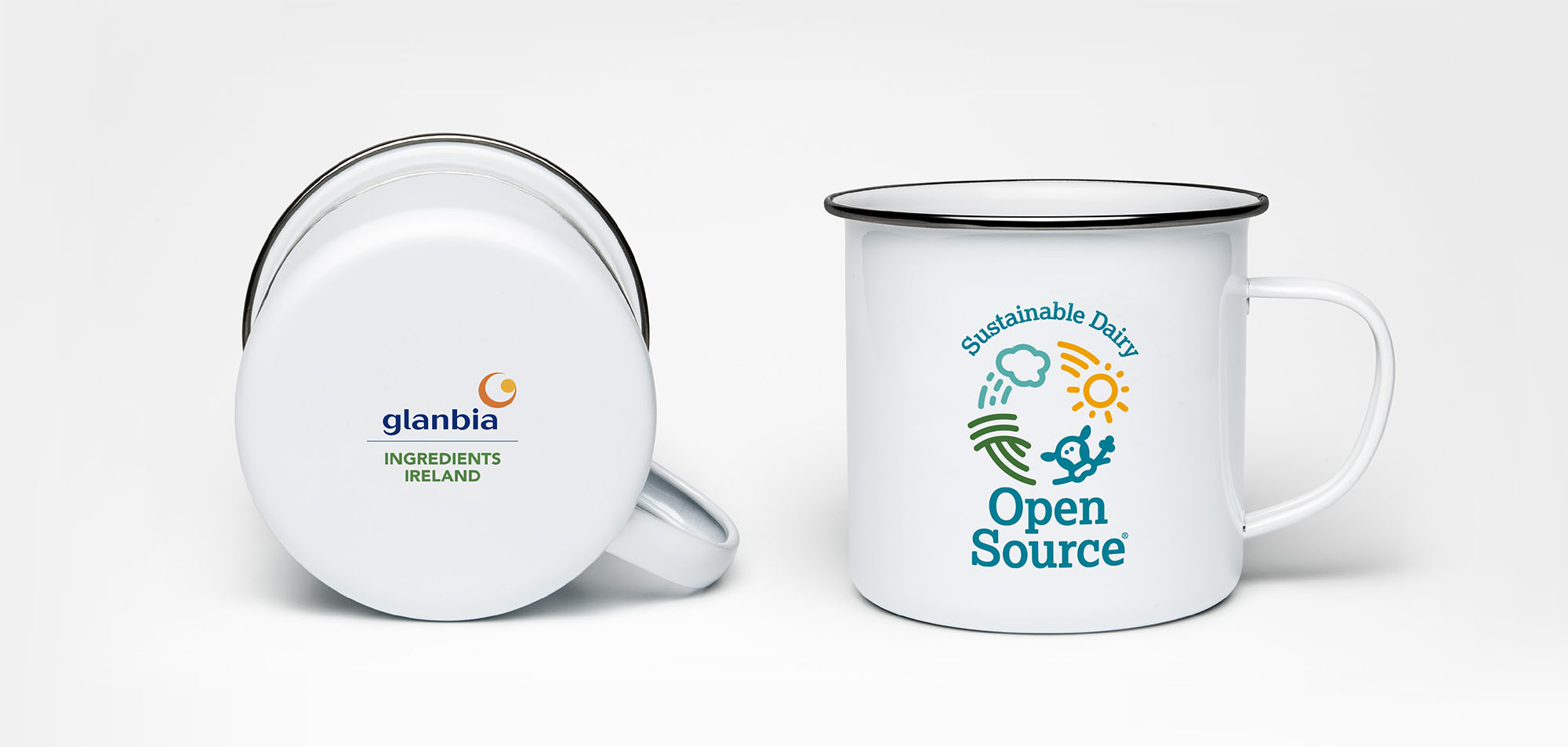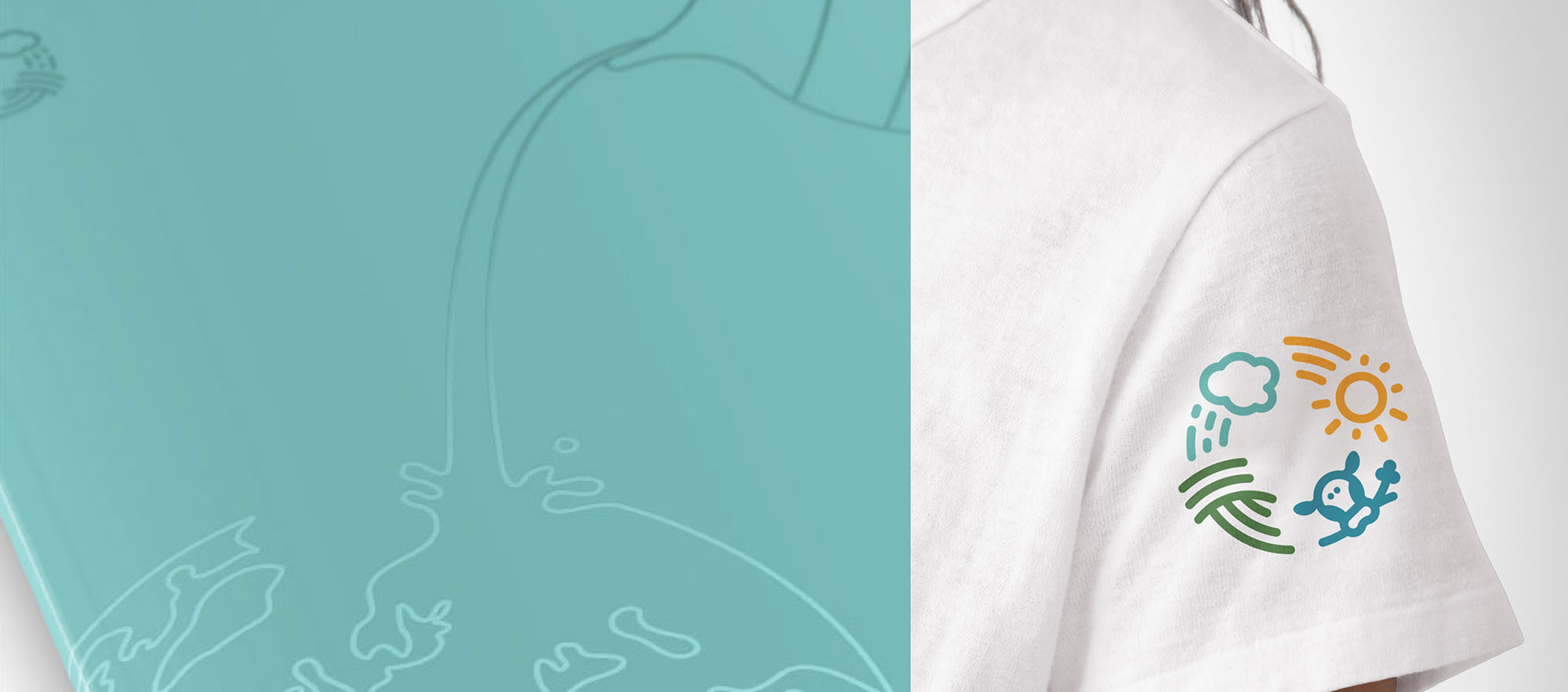 The Design Solution
Like no other dairy company, worldwide
We created a strong and distinctive brand mark that captured the natural advantage that our dairy heritage provides. Climate, landscape and dairy heritage combine to produce milk of the highest quality. The logo and colours are clean and fresh, designed to appeal to global customers who look to Glanbia Ingredients Ireland for trusted dairy products and ingredients. The trust mark is a simple "O" shape – created from the building blocks of our sustainable dairy farming advantage.
Ireland's unique temperate climate is represented by sunshine and rainfall, Forming the perfect natural environment for pasture-fed dairy farming and together these nourish a rich, green and unspoiled patchwork landscape. A key learning from the discovery phase of the project was that sustainability was a term open to interpretation – to some it meant "organic and earth friendly", to others it meant "carbon measurement" and to others it meant "lean and efficient" – when devising messaging; we strove to clarify the meaning of the brand lexicon – as we meant them to be used. Once adopted by the company, the brand was then rolled out internationally across a suite of farmer, customer, internal and external stakeholder events and collateral.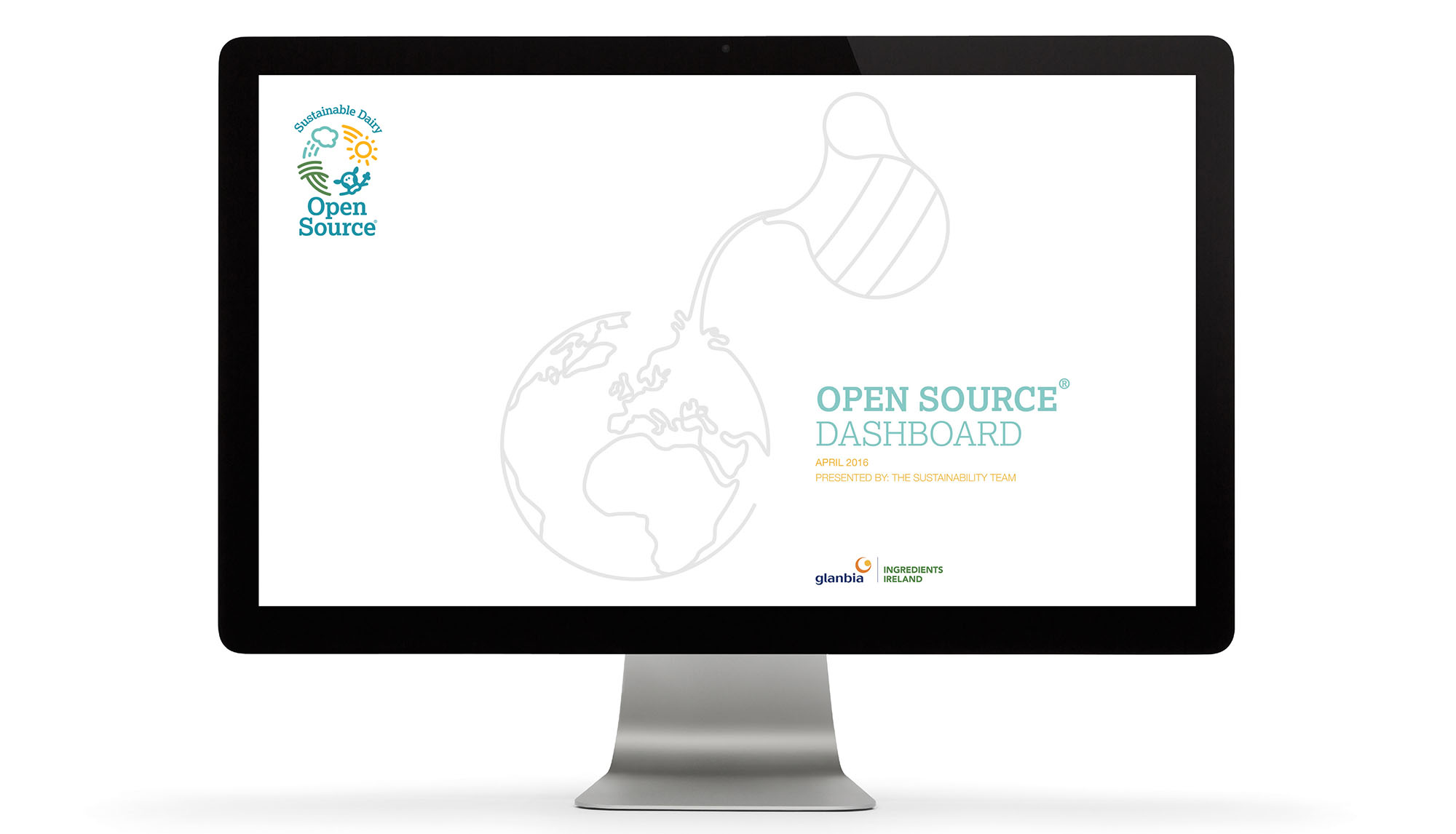 The Impact
The creation of Open Source® Dairy brand identity combined with GII's meticulous approach to sustainability sets them apart from other dairy companies internationally. GII is focused on ensuring that all milk suppliers are independently audited under the unique and world-leading Open Source® Dairy Sustainability and Quality Assurance Code.