Brand guardians for Lycored: Cultivating wellness™
The Client
Lycored is a Swiss-based leader in the research and development of all-natural, carotenoid-based wellness and food ingredients products. Lycored was born from an ADAMA R&D project 20 years ago. ADAMA, founded in 1952, is a leading global manufacturer and distributor of crop-protection solutions. The pioneering spirit continues today throughout Lycored globally.
The Project Challenge
We began working with Lycored over 4 years ago following a client referral. Immediately we gravitated towards their brand-led approach to their sales and marketing comms.
The Strategy
Heart and soil
After working together on an exhibition stand in Vitafoods Geneva, we helped Lycored bring their promise of "Sharing Nature's Wonder" to Food Ingredients Europe in December 2015 in Paris. On a 50m2 stand, fresh planting, natural wood and blackboard graphics created a lush and impactful space to meet press, customers and partners. The use of real plants and natural materials worked particularly well in the exhibition space, and helped bring the 'garden to kitchen' concept to life. We also produced a set of sales and marketing collateral for the show.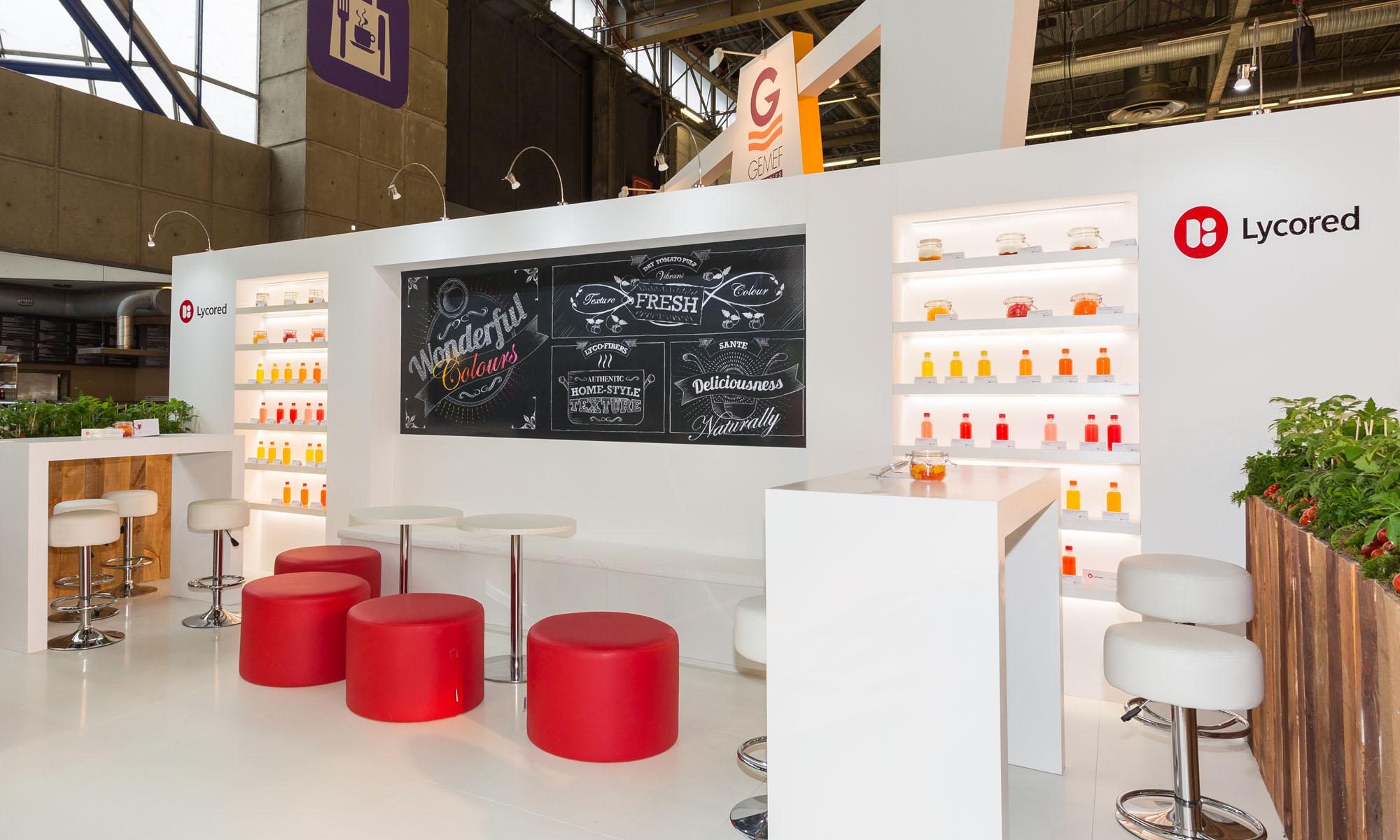 The Design Solution
Working closely with Lycored's Heads of Marketing in the US and Switzerland, we continue to create, champion and collaborate on many marcoms projects across multiple and diverse touchpoints. We have produced exhibition design, PowerPoint presentations, interactive PDFs, printed collateral, HTML emails, video and animations, White Papers and digital communications where we custom built a hub used for sharing technical information across functions.
The Impact
Our brand guardianship for Lycored has ensured a consistent, creative and collaborative approach to internal and external marketing communications. As a client, Lycored is fantastic to work with, inspiring us to continuously push our creative boundaries.