Levelling Up eSports Nutrition – A Lead Generation Campaign Case Study
Synergy Flavors is a global flavours business with established expertise and a reputation for developing on-trend flavours for sports nutrition brands. The eSports Nutrition market is showing considerable opportunity for new product development. As a natural extension of its traditional sports nutrition offering Synergy undertook a market insights project to help them better understand the nuances, dynamics and direction of this space. This research revealed new insights that would be of value to any sports nutrition brand looking to eSports for new growth opportunities – in particular; it would be helpful for marketing and innovation teams responsible for shaping product development. The research included an assessment of current trends, alongside data from research agencies, blogs and articles, and primary research. Collated together, it was a deep well of insights, that needed curation and wrapping into a compelling story for those with little or no knowledge of eSports.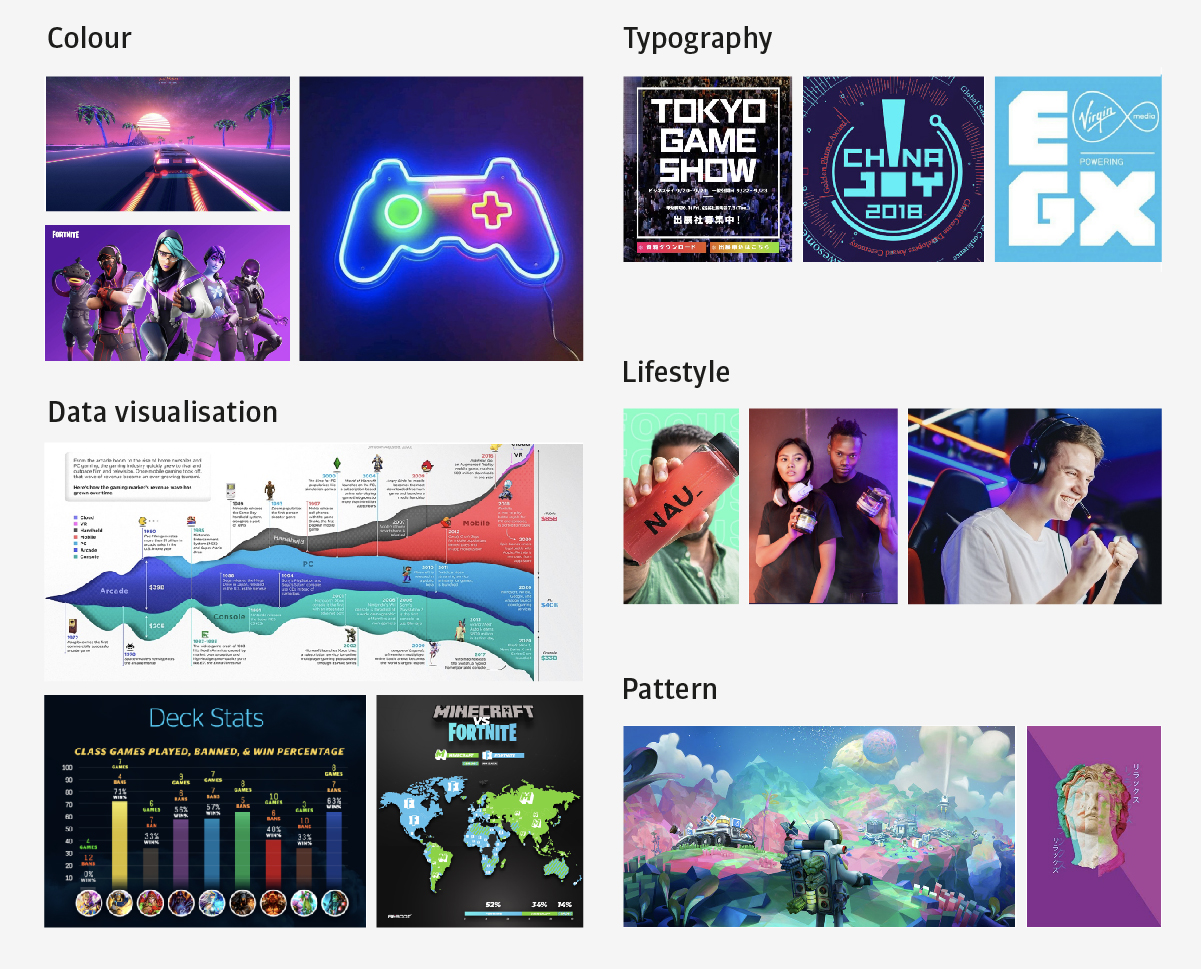 We started by looking at the anatomy of a eSport aesthetic
When the project brief landed on our desk, and even before we had proposed, the project team undertook design research to get assess the core design principles behind the eSports branding. Rather surprisingly, for what is meant to be an edgy market, the look and feel drew heavily on pretty typical consumer packaging with a twist of retro 8bit look and feel.
Surprisingly these research boards across a range of brands show how easy it would be to mix and match the different elements to create "any brand". Across the category, clear norms exist for colour, typography, photography and data/graphics.
Unsurprisingly though, those companies with a strong traditional sports nutrition brand look and feel were most successful in transferring to eSports. In particular, you can see how Ghost, a youth/street-orientated brand transfers seamlessly between its traditional and eSports nutrition – it feels like an authentic Ghost brand extension.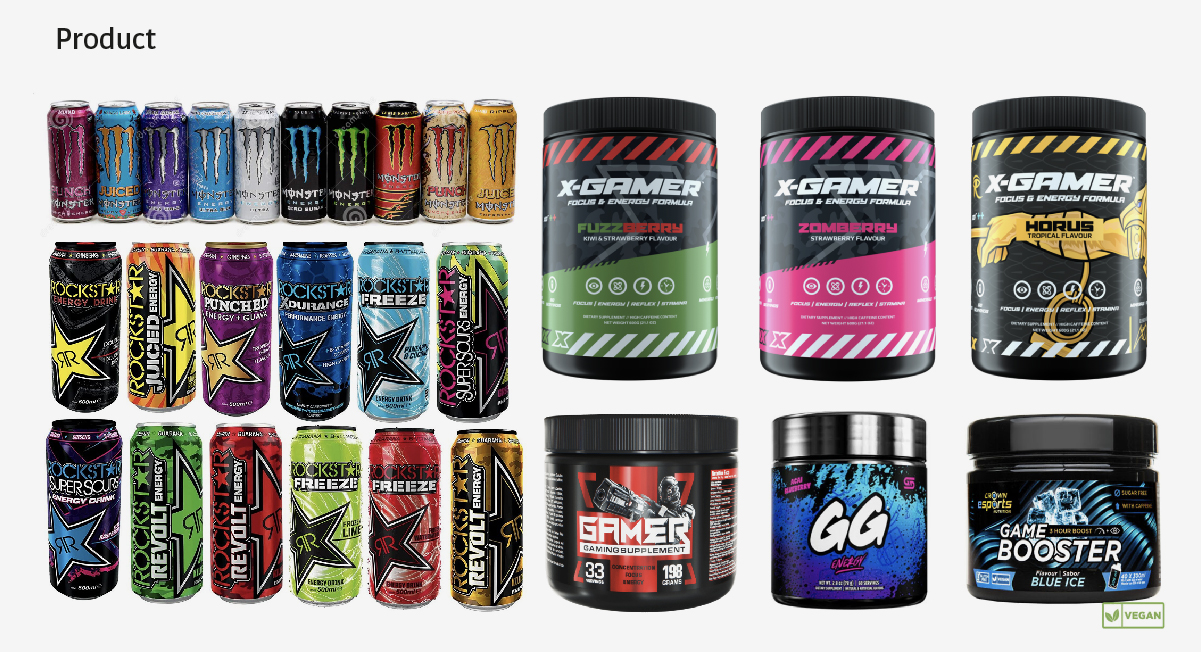 Game on!
We were asked to take the raw data and, working collaboratively with the client to give it an appropriate design treatment that reflected eSport culture and aesthetic, clearly link the content to their existing corporate brand and then slice and dice it to create a range of digital, marketing and sales content that would map against a customer journey. We produced static and animated social graphics, email content, high-level whitepaper and presentations.
The value of doing research pre-project is that helps us demonstrate our interest and commitment to the project, whilst providing our clients with the reassurance of an understanding of future direction.
Martin Leahy, Design Lead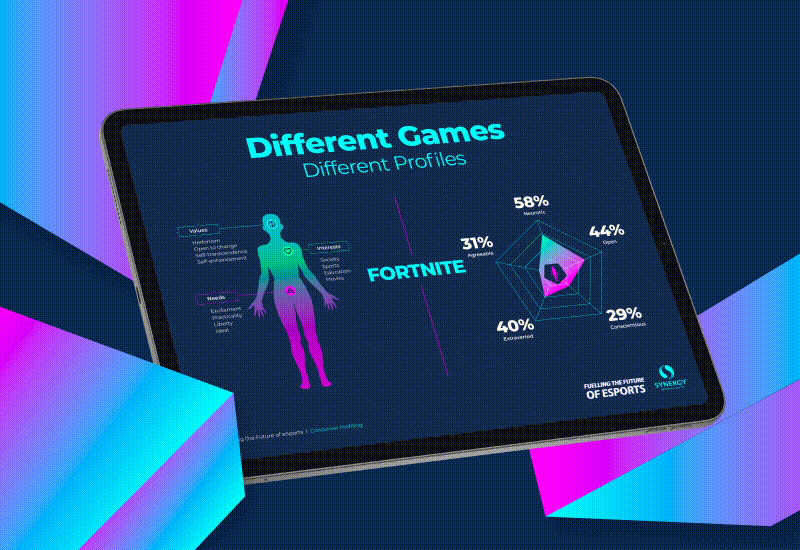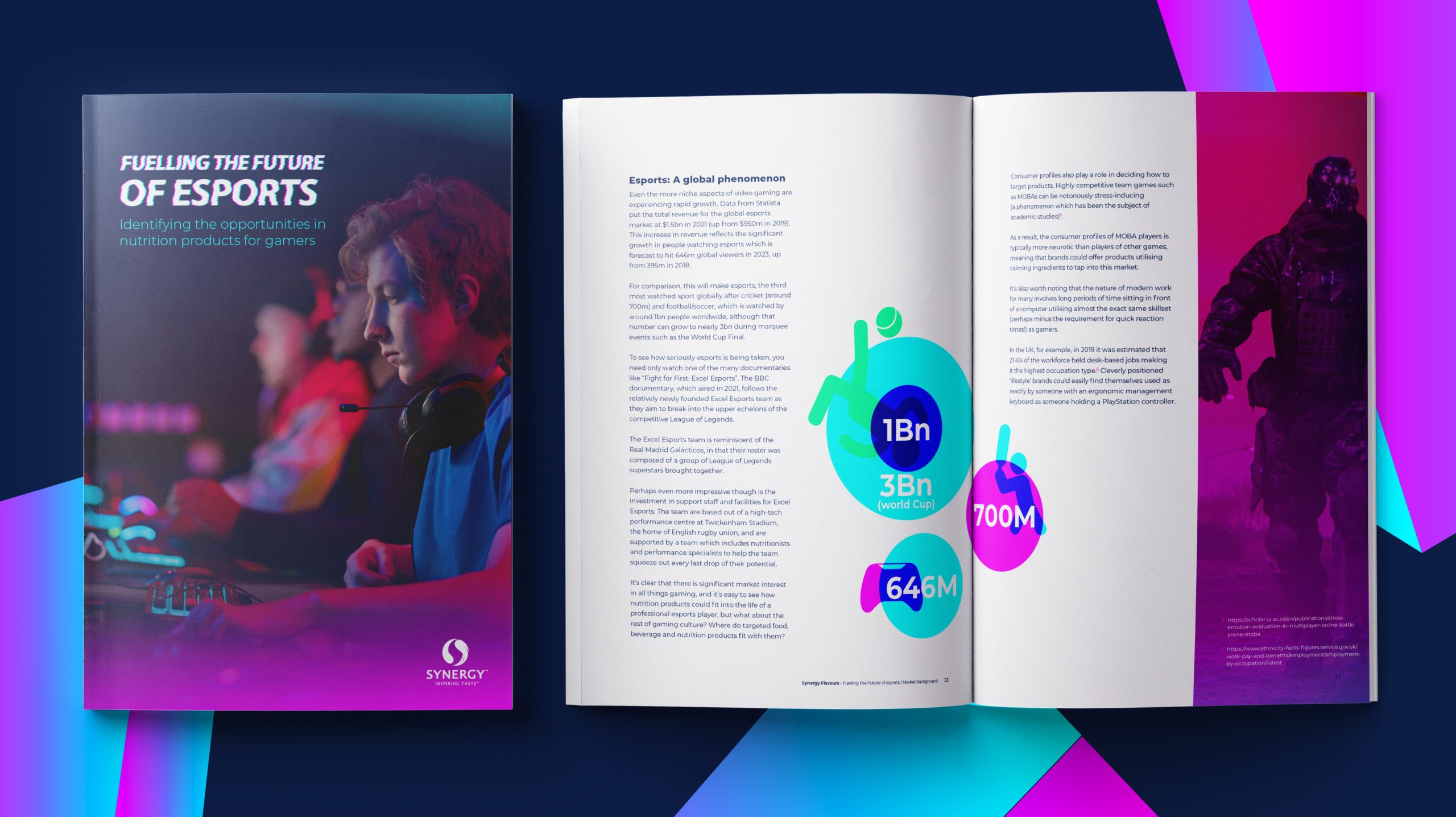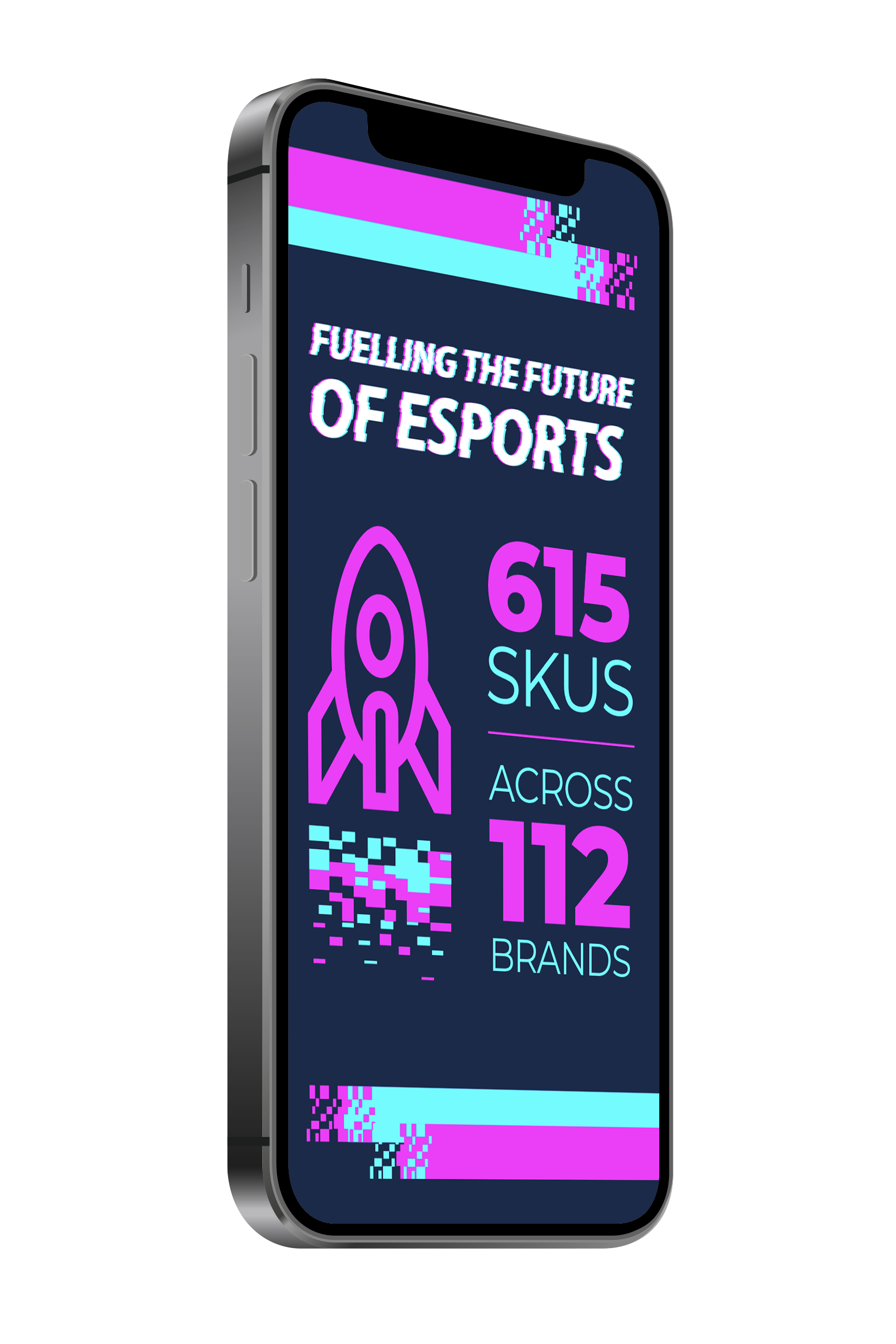 Learnings for marketing managers
Use us to challenge your content – we are coming at this fresh.

Understand how to present – proprietary and third-party research

Sequence the content across the customer journey,

Build the content-heavy pieces first and let the infographics, social posts and other lead-generation aspects fall out from this.
Learnings for us
Immersion in the sectoral aesthetic helped me understand how best to present the research

Put yourself in the shoes of the audience to better understand how to present